Don't become a Bennetts Motorbike Insurance cash cow!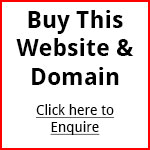 I have been inspired to create this website based on my own personal 'VERY BAD' experience of closing my motorbike insurance policy with Bennetts Motorbike Insurance which ended up with me being £120 out of pocket and being treated in what I consider an extremely impolite and aggressive manner by Bennetts Insurance.

When I Googled "Bennetts insurance complaints" to see if anybody had suffered a similar fate to me, I discovered sprinkled across forums and blogs many individuals who have had similar experiences when closing their motorbike insurance policies with Bennetts.

This site is a compilation of these experiences gathered under one roof, for every complaint I have added to this site I could find 10 others, unfortunately I have not the time to add them all. If you have had an experience like this with Bennetts Insurance, drop me an email and I will be happy to add your comments murray.price@sky.com
'Clowns Called Bennetts Insurance'
Just found your website. Thank you for posting all those complaints which show me that I am not the only one feeling hurt and ripped off by this clowns called Bennetts Insurance. I am very gutted I haven't done a proper check before taking the policy with these so called professionals. All they are is crooks. Just sold my bike so I had to cancel the policy but they are of course asking me to pay them £50 cancellation fee plus the RAC which is non refundable. Just like everyone else on your webiste stated, it does not matter that for two years you have not missed your payments and did not claim anything, when you have to cancel they treat you like you're doing them a favour and not viceversa. I wish there would be a way to avoid paying that money. It's so frustrating and unfair.
Must admit I am tempted to post your website onto their facebook page. I haven't done it but they so much deserve it.
Sorry for all the troble you had to go through, like all of us in the end.
Alexandra, November 2018
Bennetts 'THEY'RE USELESS'
Been charged £50 cancellation fee due to them thinking i missed a payment (on my banking records it was fine) turns out i hadent, decided to go elsewhere as it was cheaper and theyre useless... still chasing me for the £50
Storm, November 2018
Lucky escape from Bennetts Insurance!
Thank you so much for the website containing reviews of Bennetts. I was just about to ring them to try and arrange bike insurance for my son and decided to scan the web for reviews.
I was shocked by the experiences posted on your site, but I do thank you, I feel I have now avoided what could have been a very stressful experience.
Helen, 2018
I will never use Bennetts Insurance ever again
OMG. I went back to Bennetts over two years ago.They insured my 20 year old Triumph Trident Sprint 900 for a reasonable price, and was quite impressed with their paperwork and booklet etc. Halfway through the second year (2017) I changed the bike for an 883 Harley, and as expected was charged a fee, but the insurance was mostly about the same. Easily done over the phone in my lunch break.
In May 2018, I got a renewal for the Harley, but as I was away, it renewed before I had chance to really look into it. I was horrified to find it had nearly doubled from £177 to £311 for the same policy.
Knowing there was a £50 fee to cancel, I had to grit my teeth. Last week, I sold the Harley and got a 1999 Pan, more than half the price, and insured it with Carole Nash for a fraction of the cost.
Now the Harley has gone, I had to cancel the Bennetts policy, so was prepared to pay the £50 cartel fee to get out of the insurance, only to find that as I had also got RAC cover, and that was non refundable prorata, I was told to pay £101.89 in total.
I went f****in nuts..however, there is a light at he end of the tunnel. (sarcastic) I don't have to pay it as a lump sum now. If I defer for 14 days, they will hand it over to the credit retrieval dept who will send me a lovely demand letter, and then will allow my to pay it off in instalments. F**k off. I'm not having my credit rating damaged by these crooks, so I had no choice but to pay. Extortion.
And here's the peach.....they said that in my letter that they send with my NCD letter, that there is a voucher for 25% off if I want to insure my next bike when I get it. The clowns didnt even think to ask if I already had another bike, and I'm pretty confident I know where they can shove their discount.
I've never claimed. I've never missed a payment. Which makes me a prime time cash cow for these tossers. If an insurance company sponsors bikes, events, tv and everything, then they're gonna rip you off to pay for it all. Just remember that.
I'll be watching Carole Nash like a hawk, and reading all the f***kin small print.
I will never use Bennetts ever again.
Jeremiah, August 2018
Paying insurance on a non existent bike
Got my renewal from bennetts for my gtr 1400 gone up £40 from last year thought I had better tell them about a claim I had on my car stone chip on glass roof crack went full length so had to have a new roof they thanked me for letting them know but my premium went up and they would not accept my 15 years + no claims I asked what has a claim on my car (which did not effect my cars ncb) got to do with my bike ins was told that it was AXA's decision not theirs. I was told that if I took the policy out then next year I would not have any ncb even if I went elsewhere.. SO BEWARE!!!!
Stephen, August 2018
BEWARE!!!!
Got my renewal from bennetts for my gtr 1400 gone up £40 from last year thought I had better tell them about a claim I had on my car stone chip on glass roof crack went full length so had to have a new roof they thanked me for letting them know but my premium went up and they would not accept my 15 years + no claims I asked what has a claim on my car (which did not effect my cars ncb) got to do with my bike ins was told that it was AXA's decision not theirs. I was told that if I took the policy out then next year I would not have any ncb even if I went elsewhere.. SO BEWARE!!!!
Stephen, August 2018
Bennetts Insurance are Rip off merchants
Just been charged £32.00 to swap over a number plate, admin charge…
Apparently this is not on their list of non-chargeable amendments….I'd be surprised if such a list exists.
Rip off merchants
It took 30 seconds for them to update the policy document and forward as an e-mai
David, August 2018
Stealth Compulsory Excess increase
I recently had a bad experience with Bennetts and would be grateful if you can add to your site, not as major as some however still very annoying.
I noticed on my Bennetts motorcycle insurance certificate that my reg number was wrong (had been for nearly a year) so I notified Bennetts of this and as it was close to renewal date I decided to renew my policy as well, under their suggestion. Surprisingly the quote for the next year was almost the same as last years and as nothing had changed with my vehicle or my personal details, and as Bennetts stated on the phone that the policy was exactly the same and had the same underwriters etc. I decide to renew at the same time as making the reg. change and paid over the phone via credit card there and then.
When the documents came through I checked the reg number was correct, as I was led to believe that was all that had changed, but I failed to double check anything else.
2 Months later I am moving house so called up to give them my new address, £32 pounds later the address change was made. This alone was disgraceful, with my address change I had a number of insurance changes to make and this was by far the most expensive, most others were either free or maximum £20.
The operator also confirmed the policy info and mentioned that my compulsory excess was £400. I couldn't remember so agreed, but after digging out the documents and checking it had actually gone up from £275 to £400. I was not notified of this at any time during the renewal.
I called back to complain about not being notified at the time of sale but the operator 'Jamie' was less than helpful. My complaint regarding this and the excessive charges they have for an address change fell on deaf ears didn't appear to be officially recorded in anyway. I asked what I would get back if I cancelled the policy and it was less than a 3rd of the policy cost.
Suffice to say I wont be renewing with Bennetts again due to their 'stealth' method of increasing compulsory excess figures.
Graham, June 2018
Another lamb to the slaughter
Have just seen your site and must confess to being another lamb to the slaughter.
I have been a Bennett's customer for a number of years without too much of a problem until now. I am now one year shy of the big 70 and my F6c Valkyrie was spending more time under a dust sheet than on the road so decided to sell it on. I re-insured it on a monthly basis knowing I was going to cancel within a few months.
I called Bennett's after three months and told them I was cancelling and was immediately told I would have to pay a £50 cancellation fee. I reluctantly agreed and thought (WRONGLY) that that was the end of the matter, however, I have since been chased for "add-ons" i.e. legal cover, breakdown plus, personal accident cover, helmet & leathers cover plus an admin fee of £20, a further £197.97 plus the original £50 cancellation fee.
I asked them why, when I had cancelled the policy, the reply was " the add ons are supplied by another company and are non refundable, I explained (very slowly) that I was not asking for a refund and was happy to pay the cancellation fee.
I was told to look at the small print on cancellation, quote, any optional covers included on the policy are non refundable after the 14 day cancellation period has expired, unquote.
It seems that my monthly payments which were covering everything until the cancellation date are not enough; they now want me to pay for all the add-ons for the rest of the year even though I do not require them.
This is not in black and white or made abundantly clear in the terms and conditions.
They have said they will waive the £50 fee but the rest must be paid or it will go to a credit agency etc...
I said I will pay the £50 and they can do as they wish with it but I will not pay for something I do not want or need. "Sorry, not good enough" they said. They want the lot!
NO BLOODY CHANCE, would sooner go to jail. Now contacting Ombudsman and any other agency that will listen.
Fuming from Cornwall, June 2018
Will never use bennetts insurance again
We never got a reminder for my husbands insurance they kept my card details and auto renewed without my permission the bike has been sorn and now ive been charged 31 pounds for a bike insurance i dont need dont want and didnt ask for will never use bennetts insurance again for any of our bikes!
Caroline, May 2018
Unscrupulous Outfit
Yes Murray, they are an unscrupulous outfit. Unfortunately, I gave them my debit-card details, which they then used one year later, without my permission, to "renew" my insurance on a bike that I no longer owned.
Roy, April 2018
Paying insurance on a non existent bike
I have just been looking at the comments on your site about Bennett's. My husband took bike insurance out with em a year ago. A few months after he was in an accident and his bike was written off. Bennett's have now been trying to take £800 from my husbands account for his renewed insurance and have said they have insured him under the ZENITH MARQUE BIKE scheme until he pays them for the policy or pays to cancel it. They declared the bike a write off so no idea why they would think my husband would want to pay insurance on a non existent bike.
Tina, March 2018
The Great Bennetts RIP Off
I took out insurance at the beginning of October and included the breakdown package. Total cost £147.99. Cancelled the policy beginning of December as I had sold the bike and decided that motor biking was not for me. The final refund on the policy was £24. I complained and they kept saying "thank you sir, is there anything else we can help you with" . They advertise as being the No 1 for bikers but really they are just a load of scam merchants. I for one will never use them again and will make sure I let other bikers know.
The really frustrating thing is there is nowhere to go to complain to and Bennetts are really not interested.
Peeved off ex biker now !
Mark, December 2017
We don't like your new address
ahh il ring my insurer and inform of house move , change of vehicle , change to new email ... easy on your day off over breakfast you say !!
Sorry sir we wont insure the change of vehicle at your new address ... what a 70's 50cc moped ?? 7 years no claims. sorry sir while ur on we wont insure your 750 gsxr there ether so you will have to cancel. WHAT ok how much .... " i cross my hart this is what she replied with " i cant give you that figure till you cancel .... i was speechless , so i say ok your gonna cancel ? yes because we don't like your new address , ok how much , sorry you must cancel since your on the line before i can work it out.. wtf. so i told her what i thought of there systems to which she apologised and told me she was "only trying to help" then burgled me of 138.18p which i haven't paid a penny of. I might give them £1 a month for 139 months coz i dont like there address ......
Alan, November 2017
Bennetts are disgusting
I recently had my scooter stolen from my garage in April and was used in a robbery of fuel from a local petrol station. The police have the thieves on camera stealing fuel on my bike.
I informed Bennett's and who I joined on 2nd of April 20017 my scooter was stolen on the 9th of April they basically said although I locked the garage my wife used the tumble dryer and wasn't sure if she really locked it and due to a minor technicality they have refused to pay yet when I completed my insurance online through go compare it stated garage drive way or private land nothing about locked garage so I am now £1700 out of pocket as had to pay off the remaining finance and the add insult to injury they have told me I have to pay them £170 as they recovered the frame as it was burnt out and was only a frame.
I find it disgusting and the funny thing was in the letter I received they had the completely wrong dates and stated my bike was stolen in august 2016 where they got that date from is beside me.
Chris, July 2017
What's the point of NCD!
I've just had a quote from Bennetts to insure an old classic Honda using the 9 years no claims they hold for me. I went online for a quote and first entered 1 years NCD by mistake before correcting this. It was £7 cheaper to have 1 years NCD instead of 9. I contacted them asking why is this but they won't discuss by email. What's the point of NCD.
Sam, June 2017
I wont be using Bennetts for my insurance ever again
My wife took out a renewal policy in April, her bike broke down last week beyond repair and Bennetts want £63 to cancel the policy, the total policy was £103.
Bunch of robbing B#%tards, I'll be long dead before I pay that £63.
Yeah Bennetts we planned for the Vespa to go bang and be unrepairable. Hiding behind despicable t&c's
I wont be using Bennett for my insurance ever again and neither will my wife.
Alex, May 2017
Furious as to the shocking customer service
I can't believe I have stumbled across your site, as I was absolutely furious as to the shocking customer service I have received after they had cancelled my bike insurance.
I have a shared account with my wife and she accidentally cancelled my direct debit for my motorbike.
I was sent no letter informing me of this and then two weeks after the payment was due I received a text saying I owe them £106 for cancelling my insurance.
After explaining to the recovery agent (yes recovery agent) this was not meant to be cancelled and stated I was prepared to pay two months debits they refused and said if I didn't pay the outstanding amount they would defer my credit.
I explained this was more of a ransom than a request and have lodged a formal complaint.
Post complaint I received a letter in the post asking for the payment to be made.
Daniel, April 2017
Bennetts have charged me £50 because they can't be arsed!
Got a letter from Bennett on the 27th of the month stating my insurance will be cancelled at the end of the month, rang them to be informed by the very nice girl that she didn't know why and as it was nearly five o'clock couldn't ask anyone so advised me to contact the underwriters, phoned underwriters to again be told don't know why. Underwriters suggested they would contact Bennetts, 'it might be the information has gone to a different Bennetts email (sounded like the voice of experience)' checked my phone number a said if they needed anything from me I would receive a call, heard nothing. 4th of April got a letter from Bennett with an insurance cancellation notice from the end of the month, four days without knowing I wasn't insured!!! Phoned Bennett to question this to be told they had written requesting copies of both bits of licence, copy of V5, NCD, inside leg measurements etc etc all of which should be available to them online. The only letter I had received (as a PDF document) was a letter confirming insurance with copies of certificate, statement of fact and schedule. Underwriters have charged me for the period of time I was insured, Bennetts have charged me £50 because they can't be arsed to contact me. So now am down £50 and will suffer increased premiums for having a cancelled policy!
Scott, April 2017
Renewal with an increase of 400%
I have just had my renewal with an increase of 400% which I think is unacceptable. My details I'm 60 with 9yrs NCD motorcycles Transalp 700 vab 65 plate with 700 miles only.
I made a claim for plastic and parts damage 2016. Damaged by unknown person /vehicle. Police involved as the bike had blood on it? Hence claim.
I did expect to pay more but this amount is unfair. Further once contacted about the claim. They would only say nothing to do with them contact the underwriters? Who were very good
David, February 2017
My Bennets story…
Last october (yes nearly half a year ago) I reported my moped stollen. This was my way of getting to work and something I had hoped would be dealt with quickly. After a LONG time of absolutely nothing off them I call to enquire and they said they had passed it on to LV and I would receive an offer within a week. I didn't expect much as my excess was so ridiculous, but never the less. I expected something. Weeks later no offer. I gave up in the end. Was it worth it really do the sake of what would have probably ended up being nothing after my excess.
For the last however many months I have received letters and text messages (not phone calls where I can actually defend myself) asking for me to pay the insurance payments I have missed between November and now (after my moped was stolen and my policy been terminated).
I then compose an email asking them to sort this out as naturally I don't wish to be back listed from future insurance, credit, etc because of a none existent debt against my name. My reply came from Adrian (how many companies are even tied to Bennett's?!) Asking who I was and telling me no policy is attached to my policy reference number.
What?!
Nix, February 2017
Bad BAD really bad!
Bennets should be called bandits.
Bad BAD really bad. Just don't know what to say about this disgusting company.
Just I really want to meet the owner or top man/woman just to look in there eye of who implements such bad bad bad customer service policies.
Darren, December 2016
NEVER AGAIN WITH BENNETTS THEY ARE THE WORST!
Change of address resulting in 40% policy cost increase.
I moved from a cheap area to a posh one, and guess what, those robbers increased their undue profit by more than 40%! Plus administration fee!
Nicolo, November 2016
They really have gone downhill since being bought out by this shower!
I was a customer for almost 30 years, on and off, and recently had an issue when the Current Account Switching Service cocked up my Direct Debit. I had a letter from them which I responded to and the DD was put back in effect. I then received a second letter, two weeks later, saying I had defaulted and threatening dire consequences. I had checked that the DD had gone out (Saga Services – which I am sure I was never informed about) so I rang them to discuss. I got through, eventually, to "Wayne" who was pretty aggressive and informed me no payments had been received and the DD was not in place. I hung up on the idiot and rang back and spoke to one of his colleagues who said that the payment had gone through a week earlier (as confirmed by my bank online) but that the DD needed to be set up again. I promptly cancelled (at a cost of £49) and went to Hastings Direct for half the price. They really have gone downhill since being bought out by this shower.
Roger, November 2016
Worst insurance company ever
Just had my renewal it started on 30 July, rung on 1st August to tell them I have sold the bike on 27th july they charged me £22 for cancelation, at least dick Turpin wore a mask!
Barrie, August 2016
I wont go with "Bennetts" again
Ive had insurance with "Bennetts" for a number of years and been a loyal customer and never had any problems with them, until recently when my partner wanted to learn to ride a motorbike.
To cut a very long and confusing story short, ive had insurance cancelled, been told different things when i rang them (each time about the same thing), phone calls from mobiles which should have been quick and simple (5 to 10 min) turning into 40 min conversations because they didnt listen to the information given to them, not receiving insurance documents (that if i had received would explain why the policy was cancelled), and not forgetting the charges, if your not carefull you can soon end up paying as much as your insurance again just from charges, if you enquire about something you have already done, it seems they can pretty much charge what they want and say that your policy will be void if you dont pay the extra and then you get stung with cancellation fees too, or you can pay the extra but then you also get the administration fees.
I have recently changed address twice within a few months and after everthing else, to then get these charges (which add up to about what i pay) takes the piss!!
I wont go with "Bennetts" again, ive heard "e bike" dont charge admin fees.
Matt, October 2016
Lucky Escape!
Just wanted to say thanks for highlighting the general dissatisfaction with Bennett's motorcycle insurance.
I was just about to accept their cheap quote for my new bike but have decided to avoid them based on your website.
Martin, August 2016
Bennetts, It is commercial suicide to upset a group of Bikers!!!
I called Bennetts Customer Services (!) to ask, in advance, if there would be any adverse effect in replacing my elderly, and cracked, exhaust - the OEM part is virtually unobtainable nowadays.
Rather than answering the question, Miar kindly informed me that I should advise them when the "modification" had been carried out and, of course, I would pay £32 for the privilege (an "administration fee")!
My four other bikes are insured with Bikesure.....guess what is going to happen at renewal?
(It is commercial suicide to upset a group of Bikers.)
Tim, July 2016
Bennetts are straight up crooks
My final payment had gone and I had sold my old bike to another restorer, so cancelled my Direct Debit and rang this bunch of thieves to cancel auto renewal and policy.
"You will pay a cancellation fee sir of £60". No I won't! I said my policy is paid up and has less than a month to run, leave it running and don't renew it. "you cant do that sir you have told me you don't have it and if someone claims it will come off you NCD". I said they will have a job its in a thousand bits! and I still ain't paying!!
Refused to give me her name, why?
I'll see em in court I suppose. I love a good scrap!
DO NOT USE THESE ROBBING THIEVES
Steve, July 2016
Terrible Bennetts Insurance
I never ever had such a bad experience with any kind of insurance as with bennetts. Maybe they are the cheapest but I am not amazed. ALWAYS CHECK FOR SMALL PRINT FOR AUTO RENEW because is there somewhere when you make insurance with them. This should be banned from every single contract. I would call this cheating. They should call when the renewing is about.
And if you never get the proof of your sale from dvla bennetts will make you pay till end of your life for your bike insurance. Hate it. NEVER AGAIN !!! This probably anyway won't be published as they only publish good reviews.
Blasiou, July 2016
F*#@ Bennetts insurance! Scheming, lying set of c*@$#!
I've been a policy owner with Bennetts two years running and they seemed a good company at first impressions, however on my third year I was at my girlfriends and my bike was stolen on that weekend, (3 weeks ago) and due to the collapse of my life I can't even afford credit to call them and when I tried on the home phone they answered 1st time saying "the cost of the repairs exceeded the value of the bike" with its rarity it was worth decent money for it been a "moped" "scooter" or even called a "hairdryer" yet it hasn't been recovered and they lie through there teeth to keep your money and get snippy when you try and reason why you won't get a penny, I'm only 23 and this is my first claim, I honestly don't know what's worse, my bike been stolen or this set of lowlives stealing money out of my wages every month knowing it's a con and when you have nothing you literally have nothing. I honestly hope any young people who take a policy out for their first scooter I hope they read this before they start a policy with them, I know Swinton is more but they look after you, please don't use them!
Anthony, June 2016
I cannot recommend Bennetts to anyone
After one year with Bennetts, they tried to implement automatic renewal at nearly twice last years premium... I contacted them took details of their admin person for my records (first name and extension number) and confirmed to them that it was not to be automatically renewed and I will use the renewal documents to get cover elsewhere. I have lots of quotes from Go Compare all cheaper, most by 50% !!
I cannot recommend Bennetts to anyone.
Neil from Cheshire
DON'T GIVE BENNETTS YOUR BUSINESS
Bennetts treatment of customers:
I'd not reported a non fault accident, and they got wind of this somehow, and wrote to me but had the dates completely wrong.
When I called them they were most insistent that I gave them all the information, not sure why, they were no fault accidents settled in full by the 3rd party insurer.
After a few phone calls I acquired all the info on the insurers letter headed docs and emailed them to the address on the Bennetts letter.
The email was received by them as it was not returned undelivered.
On the 27th november I received a letter telling me they'd cancelled my policy 2 days before!!!!!!
When I called them they claimed not to have received the emailed documents and so cancelled my policy.
They also claimed to have sent out a last warning letter a week before....... They didn't.
I'd been riding for 2 days UNINSURED AND UNAWARE!!!!!!!
They said they could not reinstate the policy, but could start another one.
(Previous cost £180/year)
Because I'd declared some NON FAULT claims, the new price was £420!!!!!!!!
ROBBING BASTARDS.
So, I went on money supermarket and gave all the details, all the claims and got a price of £174! Not bad, but wait for it.......the 2nd best price was.....Yes you guessed it..... Bennetts!!!!!!
Online they only wanted £179!!!!!
Please, for the love of god, give these piss takers the royal order of the boot.
DON'T GIVE THEM YOUR BUSINESS.
Yours in unbelief,
Joe, Swindon, December 2015
Oi Bennetts I HAVE CERTAINLY NOT GIVEN MY PERMISSION!!
Took out an insurance policy with Bennetts Biking Services Ltd..... did it online and paid with my debit card. They wanted proof of NCB sending through, which I did by email (one of the methods accepted).
Got a return email saying thank you, it is being 'processed' and to ignore any letters in the meantime.
Got a letter a couple of days ago saying if I don't send proof of No Claims Discount they will be charging me an extra £105-31 plus a 'policy amendment fee' of £32, so I ignored it as advised as I had not had any further response from the NCD department.
This morning, at 7.35am (yup, on a Sunday morning) I received a email from Bennets '....thanking me for upgrading my policy.....' and '....Following your recent request to make an amendment to your policy, your new insurance certificate, policy schedule and Statement of Fact detailing any changes that apply can be found attached......'
I have had no letter or email refusing my proof of NCB
I have had no letter or email informing me that they WILL be taking £137.31 from my bank account.
I have made no .....'request to make an amendment to my policy'.....
I HAVE CERTAINLY NOT GIVEN MY PERMISSION for Bennetts to take any money from my account.......but they have.
Paul Dimaline, August 2015
Why didn't I find this site before I took out a policy with Bennetts!
I had bike insurance with Bennetts for a year, never needed to use it and as it had been easy and cheap to insure I renewed. But a few months after renewing, I had a change of circumstances and no longer needed bike insurance, so called to cancel. All very polite on the phone, 'yes that's fine to cancel, but there will be a balance to pay', 'but I've only had the policy for 2 months and paid monthly direct debit, what's the balance?', '£57', 'eh?', 'theres a £50 cancellation fee'. Let's just say a few expletives came out. I will never use Bennetts again.
Mike, July 2015
Terrible renewals at Bennetts
I wanted to warn people about the terrible renewals at Bennetts. I have a classic Honda which has been on the "auto-renewal" with Bennetts for a few years. I noticed in the renewal notice that the premium had doubled so contacted them to cancel the renewal. All good so far. But as a precaution, I also cancelled the direct debit after the final month collection date.
I then started getting letters from Bennetts stating that they had failed to collect my premium! So I contacted them again and explained I had cancelled the auto-renewal, and they said no, the auto-renewal had successfully occurred! I said no, it was cancelled and I had cancelled the direct debit. They then tried to convince me that I had cancelled the auto-renewal too late (I cancelled 6 days before the end date). I said that nobody told me that on my last call, so as far as I was concerned the policy did not renew. Their response was that it did renew and I would have to cancel the policy if I wanted it to end!! I said as far as I was concerned the matter was over.
I then got several letters from Bennetts claiming I owed the policy cancellation fee and the monthly premium for which the auto-renewed policy went into!! I emailed and posted a letter explaining the issue, to which no response was ever received. I ignored it hoping they would come to their senses.
But no, I then started receiving calls and texts, several a week, from C.A.R.S. (tel no 01256 306972, in Basingstoke). They claimed to be the "debt collectors" for Bennetts. I tried to explain the situation and told them to speak with Bennetts. They claimed they could not as it had been handed to them now and they were nothing to do with Bennetts. They claimed I owed about £70. I told them the entire previous year's policy was only £90 and that it was fully paid up and if they did not stop I would take legal action again them.
I sent a letter of complaint to Bennetts (very strongly worded!) and heard nothing for weeks. C.A.R.S. finally stopped texting after two more months. I then received a random letter from Bennetts warning me of riding uninsured! I have been completely disgusted by Bennetts and heard nothing for a few months until I received an email this week saying they have been bought by Saga the over 50s people. But I need not worry, my policy is unaffected and I need do nothing!!!! Hopeless....
David in Bournemouth, July 2015
Bennetts Classic Motor Bike Insurance tried to rip me off!
This is how Bennetts Classic Motor Bike Insurance tried to rip me off:
Last year I bought Comprehensive Motorbike Insurance for my classic 1981 Kawasaki GPZ1100 from Bennetts Bike Insurance for £101.07 Pounds Sterling. I thought that was reasonable for a motor bike that I didn't even ride once during this period. Anyway the bike insurance was going to end 1st July 2015. So Bennetts sent me an Automatic Renewals Proposal which I received yesterday.
This time the premium was for £1133.56 Pounds, an increase of more than 1000%.
I did not make a claim or have an accident, I didn't even ride the bike once this past year, it was locked away in my garage all this time, why then 1000% increase in my premium, other than they are trying to rip me off. What a way to keep good customers.
So I called up Bennetts and cancelled my renewal. The woman I spoke to did not sound apologetic at all, but sounded she was doing me a favour by cancelling my renewal.
Then I went on line and found another insurance company and insured the bike for £82.08 Pounds, even cheaper than Bennetts before they tried to rip me off.
I was hoping it was a mistake before I spoke to them on the phone today, but it was no mistake. I am still very angry. I almost did not open the envelop thinking the renewal was going to be almost the same as last year, good thing I did, for a while I thought they were giving me the value of the bike before realising it was the insurance quote!
I really can not understand people like these, instead of wanting to keep good customers by quoting the same or lower amount than the year before they think to them self's that he is with us so lets screw him for as much as we can get away with.
Here is the latest with these low life insurance scam artists "Bennetts":
Despite calling Bennetts two times on the phone and emailing them twice that I do not want their insurance to renew for another year and being assured on the phone that they will not renew the insurance, by the way, I never got a reply to my emails!
Despite their promise they tried to renew!!! if it wasn't for my credit limit on my credit card it would have gone through, see letter they sent me. They would have then charged me for cancelling. These low life basterds are the scum of earth. They should not be allowed to scam people like this. Is this how they make their money, by ripping people off? Bennetts are dishonest with shady business practices.
I had no idea Bennetts operated like this.
Something has to be done with the insurance industry. Government isn't interested, more the insurance companies charge us more the government gets in taxes, its win-win for them and loose-loose for us slaves! When I phoned up Bennetts to cancel, they kept asking me questions like do you keep the bike garaged over night?, How many miles do you drive per year? I said why do you ask things like that? I am cancelling and she says she knows, but we have to ask!
Now I understand why she was asking as they had no intention of cancelling but were going to renew and charge me on the sly! Bennetts are a real low life basterds.
I would have had more respect for them if they sent some one around to my house to rob me in person and rape my wife while they were at it! Not the dirty underhanded way they tried to do me. I am so happy that my credit card was not authorised, otherwise I would have been out of pocket by a Thousand! I feel sorry for the people who have to make a claim from Bennetts, they will never get their money.
I am now signed up with Footman James, fully comp for £82.08 Pounds, let's hope these people behave for next years renewal.
Bijan, July 2015
Lucky escape from Bennetts!
Have you any bike insurance companies you can recommend, I had thought I found one with Bennetts!
Jim, July 2015
UNBELIEVEABLE BENNETTS INSURANCE EXPERIENCE
Ok, this happened very recently on the 26th of May 2015.
I was out on my CB1000R trapping through the lanes of sunny Cheshire riding through a blind right hand bend governed by double white lines and a 40mph speed limit.
Unfortunately for me approaching was an 18 ton LGV aggrigate mover loaded with loose bricks which were unsheeted and insecure, as we both went through our respective bends the load moved and shed bricks, most hitting the road, one hitting my bike and one hitting the car in front. As one can imagine i wasnt best pleased and exicuted a U turn where i was forced to place myself in front of the LGV to get him to stop, not the best practice but needs must.
So details exchanged, damage noted and photographed, ( my estimate value to be no more than £200 and half an hr to fit, something i could myself easily )cops potted the driver and i made the dreaded call to Bennetts, in 30 plus years of motoring car and bike i have never made a claim, never ever.
I spoke to Bennetts who recorded the circs then i was put through to their associated partners 4TH Dimensions, their approved repairers, they have a nice website which boasts their no nonsense approach to quick easy repairs in their vast company and large workforce. They recorded the circs and said they will follow up the claim/repair and send me a replacement bike and that i'd have mine back in 2 weeks, all good.
A bike arrives at £108 per day which isn't cheap, 2 working days later after the day they took my bike i had no contact so i rang 4TH, they said its not been looked at even though they have had it 2 days and someone would be in touch with an engineers assessment by the end of the week, 7 working days later and £700 plus rental fees later. At this point i found that once thats been appraised they contact the 3rd party to come and do their own assessment which can take upto 2 weeks, once thats done another week and i'll get the bike back, so 4 weeks bike rental plus repairs plus labour plus whatever 4TH add on we are taking easily in excess of £3000 for a £200 repair !!
Well i saw my backside, i felt it was totally unacceptable mainly loosing my bike for a month and a bill well in excess for what it should be. I then established the call was recorded, i then removed my authority for them to carry out any repairs and requested my bike back untouched and unrepaired. They were a little taken aback and threw in the rental fees which i said will be delt with via me and Bennetts ( ive not used it and now dont intend too ). I was then told the logistics will be in touch to arrange repatreation tomorrow. Well tomorrow came and by lunch i was on the phone, i eventually found i was due the bike on Friday.
I then contacted the third party owners where i spoke to their transport manager, he was astounded at the fees involved and offers to pay for the bike themselves which is legal, understandable and best practice, this is agreement with his insurers.
In the past week i have had 3 calls fom Bennetts asking if i was injured or am suffering any effects from the incident, i then asked them to record the fact that i am suffering mental torcher due to having to deal with Bennetts and 4TH, the caller assured me it was recorded on my file at my request.
My bike arrived back, not touched if a little dusty, whoever rode it last didn't clear the tail as there was a nice boot mark on the offside seat fairing. My local Honda dealer ordered the parts for just under £160 which ive just fitted myself, the bike is back to new. No contact from Bennetts or 4TH.
My next dilemma will be at renewal, as far as im concerned ive had no claim, i dread the outcome …
Rob, June 2015
MAKE SURE YOU CANCEL ALL DIRECT DEBITS AND BANK AGREEMENTS WITH YOUR BANK
1) Took out insurance with Bennets.
2) Renewal time came and bennets automoticaly took my money and insured me. Something I was not happy about.
3) I called Bennets to make sure this did not happen again.
4) It happened again taking my money 6 days before my renewal date even though I had arranged insurance elswear and had it agreed that it would not happen.
5) I called for refund - refund was agreed within 7 to 10 days.
6) No refund received, called up again to be told I 'should get it; between 7 and 14 days.
Philip, June 2015
We hope that you would consider Bennetts again, er No!
I had bike insurance with Bennetts Insurance and decided not to have it renewed, mainly as I am short of money so contacted them and received the reply below.
"We would like to take this opportunity to thank you for your custom. We hope that you would consider Bennetts again when you renew next year."
Despite this, 3 weeks later they have taken the money from my credit card (which I now cannot pay) and, from my call to them today, are refusing to refund it.
M C, June 2015
Too Late - If only I saw your site earlier!
I called Bennetts Insurance to change my bike details as I picked up a new one from the garage. I was on my mobile with the premium number for 15 minutes while some untrained moron picked through my details - only to get them wrong - put me on hold and go through the whole thing again. I asked them to call me back but they said they could not.
I received the docs to my email next day - only to find they were wrong...AGAIN!!!!!. Another 15 minutes on the phone, only to be put on hold halfway through the call he kept asking me the same questions and repeating the same info to me.....maybe its a scam to keep the pennies up on the premium call. I got charged £30 for changing my bike details, seems a lot for 'admin' fees - when it only cost my car £14 with another insurance.
So much for customer service....when you first call you go through a automated question & answer session and then you get the same interrogation from some moron with no training, who has not idea what a motorbike is.
At end of call you get the option to give your opinion on what the service is like. Automated again. ...You try and give less then 6 on 0-9, 9 being high. I tried 0 to 6 and it keeps repeating the question. If I said a higher number no doubt they would of liked that, no chance. I hung up.
Only 200 days to go and I am not going to give them the benefit of the cancelation fee. Hope nothing happens as I can see it would be a bitch to try and get anything out of them.
So in my opinion = Don't use Bennetts...overrated hype...So F... YOU Bennetts. I wont be renewing with you at renewal time, any if anyone else is thinking bike insurance. Don't use unprofessional insurance companies.
Rod, June 2015
A lucky escape!
Thanks, after waiting on the phone for Bennetts to answer I found your website and you changed my mind.
Nick, June 2015
Bennetts Insurance 'what a horrible experience'
I phoned Bennetts to change my address 30 days from the end of my policy and was told I would be charged £30, I asked why? Bennetts asked if I had ever heard of an amendment fee! When I said fine I will just cancel I was told my call was recorded and I would be reported, when I asked why I was being blackmailed by Bennetts into paying a £30 charge I was just repeatedly asked for my card number. When I said fine I will pay but I have to give a survey at the end of the call, I will remember what was said, I got cut off at the end of the call. Hmmmm will I be renewing on May 31st? Err no. What a horrible experience, I will never recommend them to anyone in fact I will go out of my way to tell everyone what a bunch of tosspots they are. I hope they go bust.
Simon, April 2015
Time to vent about Bennetts
Bennetts swapped my bike insurance to a new bike last year, left my old bike insured (which I didn't want) and charged me for it. They left the value of my old bike on the policy not my new one. Had to make a claim now they are offering me £1400 max for a £4000 bike because of an admin error!
Off to Carol Nash next time, wish I had found this site last year.
Jon, April 2015
Bennetts renewals
Just had my renewal notice from Bennetts only to find my insurance had jumped from £130 per annum to £446.00 for the same cover.
When I studied the renewal notice they had only sent me 1 year no claims instead of the 7 yrs I actually had and was entitled too!
Checked the web for better insurance and got £102!
Stephen, March 2015
Bennetts just hung up on me!
I have been with Bennetts for 3 years now and I renewed my insurance with them again this year, 2 months later I received a cancellation letter for not disclosing a car claim by LV insurance on 28/02/13. This was not me but my son who had a accident, I then a tried to explain this to them as we have the same name and stay at the same address. Bennetts were very unhelpful and didn't want to listen and I ended up so angry, I wasn't swearing or anything but said I was very angry with them. Bennetts wanted me to send them a letter of proof that it was my son and not me and I also had to send them proof of who I was insured with at the time in writing from both insurance companies but I only had 5 days to do this and as you know it takes at least a few days to come through and then for me to send it to them for them to investigate it, so my policy would be cancelled by then. It would only take Bennetts 10 minutes to phone the two companies to sort it out but they said it's not their policy to do so. I then wanted to speak to a manager and a complaints department but I was told there isn't any manager or complaints department and then he just hang up on me. After spending 2 hours phoning the other insurance companies just not to be listened to or any help from Bennetts at all. I will never be going to them ever again never!
Alex, May 2014
Then the arguing & shouting started, and that was from them!!
I took out insurance with Bennetts and all was good for a claim free year. When it came to renew I found cheaper insurance with another provider so I phoned Bennetts and cancelled the auto renew (which I might add I never signed up to). So thinking everything was sorted, I carried on as normal. The following month Bennetts tried to take money from my account for another terms policy. I rang up and cancelled the transaction and rang Bennetts to see what was going on.
Bennetts say they have no record of my cancellation call and that I had auto signed up for a further year and I would have to pay to cancel it. I thought this was crazy so I said I wouldn't be paying to cancel something I didn't want and phoned up to say I didn't want. Then the arguing and shouting started, and that was from them to my surprise! I put the phone down as there was no reasoning with them. Now they have contracted a debt recovery company to recover the cancellation fee. I wish them good luck with that. To be continued..........
Bradley, April 2014
Badly treated by Bennetts
I have recently cancelled my Bennetts motorcycle policy. About 2 months ago i bought a CBR 250 which was not my cup of tea. This i insured with Bennetts. I traded this bike in 4 weeks ago for a FIREBLADE. Whilst at the dealer i contacted Bennetts who transfered the old policy onto the BLADE. They told me they would send confirmation by post.
I would be paying monthly for the policy and expected a reasonable increase. I went on holiday for 2 weeks and on returning home found the paperwork from Bennetts. They wanted £400 per year spread over ten more payments. This is nearly 4 TIMES MORE THAN I HAVE JUST RE INSURED IT FOR WITH INSURE BIKE INSURANCE.
I have now cancelled the policy and Bennetts are demanding £30 doc fees and £109 cancellation fees. I have been with Bennetts for 9 YEARS and this is how they treat you.
BEWARE ANYONE THINKING OF USING BENNETTS. DONT DO IT UNLESS YOU ARE DEFINATELY GOING TO KEEP YOUR BIKE FOR 12 MONTHS. IF YOU TRANSFER FROM ONE BIKE TO ANOTHER THEY CAN CHARGE WHAT THEY LIKE AND IF YOU DONT AGREE......   TOUGH !    HUGE CANCELLATION FEES.
Jonathon, September 2011
Badly treated by Bennetts
I was with Carol Nash for 12 years on my motorbike insurance when my policy was up for renewal this July.
I got a qoute from Bennetts Insurance at almost half the price of Carrol Nash saving myself £150.00 which I thought was great, i'll take Bennetts policy at £256.00.
I completed the form and was asked if I had any claims in the last 3 years which I have not had any on my motor bike insurance and have 10 years no claims through Carrol Nash this was on the 21/07/2011. I paid the direct debit and my money was taken by Bennetts.
On the 03/08/2011 I get a letter telling me my policy with Bennetts Insurance has been cancelled... Thinking there must be a mistake I rang Bennetts customer care team.
The reason they are giving me is I have had 2 claims throw my CAR INSURANCE, one of which has been settled through the 3rd party addmiting liability and it has been settled. The 2nd is on going as the 3rd party has addmitted liability and I am waiting for my car to be repaired.
Bennetts have cancelled my policy which has only been running for 2 weeks and said because I have made a fraudulent claim they will only give me £56.00 refund out of £256.00 for a cancellation fee and addminisration fees and theres nothing I can do, they never phoned or sent any emails of this cancellation.
I have since gone back to Carol Nash and had to pay another £303.00 for another policy which I can't afford. I told Carrol Nash of the problem with Bennetts Insurance and they said I had been badly treated as I was taking out motor bike insurance not car insurance and that I am not the guilty party in the car accidents.
I have been in touch with the financial ombudsman and they said this is wrong and are taking up my case. Looking at all your other emails it looks like I'm not alone on this subject!!!
Malcolm, August 2011
Contact watchdog
I took out a policy with Bennetts after going online to find a cheaper policy.
I've just cancelled my insurance due to selling my bike. This was cover I bought in January for £246.08. I still have 5 months left on my cover, so cancelled for a refund of the remaining balance.
I was charged the standard £30 cancellation fee which is clearly documented on my policy documents, but the additional unnamed percentage detailed in the document was 85% of my remaining balance. This left me with less than £6 balance.
I can only hope others will find this website before they get ripped off, and I urge everyone to contact watchdog as I have.
David, August 2011
Bennetts OUTRAGEOUS cancellation charges
I cancelled half way through the policy with Bennetts. Now I have to pay the other half as a penalty…!!!
So I have to pay for a whole years premium even though I:
1. Don't have the bike
2. Don't live in the UK anymore
3. Am not insured!
Sick to the hind teeth of being ripped off
Lorraine, July 2011
DONT BUY FROM BENNETTS!!!!!!!!!!!!!!!!!!!!
I took out a policy with Bennetts after going online to find a cheaper policy.
I had been with Carole Nash on a Classic Policy (I didn't know that this doesn't offer a no claims bonus), so took out a policy with Bennetts for what I thought was a good price! They requested proof of my no claims bonus which after ringing Carole Nash I realised I did not have any, the next day I had a letter from Bennetts (recorded delivery) cancelling the policy and I was to return all paperwork.
I sent everything back to them the same day and now after paying £120 they have only refunded me £20 for 10 days of insurance! It is just daylight robbery, you think you are saving yourself some money by shopping around but it costs you more in the long run, I went back to Carole Nash.
Katy, June 2011
Threatening behaviour
Same situation with bad practice and threatening behaviour from Dial direct which is part of Bennetts insurance group... so don't go with dial direct.
Last October I took out an insurance for my scooter but apparently I put the wrong number plate?? As I was away most of the time last October and November I didn't realise I had not received the policy.
8 months later they sent me an admin fee for an uncertain mistake by me. A 2009 made bike can't pass the 58 plate check, really! They need a more sophisticated system!!
Fabien, June 2011
Sound advice...
Unfortunately as it stands I have 2 policies with Bennetts and am a bit late to take action. The reason for my email is to see if you could post some advice on your site about taking legal action against them.
There are a lot of victims on your site who were concerned about bailiffs turning up at their door. Having some legal background it would be advisable to post that bailiffs can't do anything until there is a county court judgement. If the matter ever went to court the judge would always decide on our favour due to the fact that the practices are completely unfair. Bennetts would never even attempt to take the matter to court because it would not be worth their while.
Long story short I would advice the complainants to make sure Bennetts don't carry your card details or Account details on their database which I am aware they do. This then allows each individual (who want to cancel the policy) to default on the payment and ask Bennetts to take them to court which they never will.
Kio, May 2011
Bennetts have turned out to be quite crooked!
I got the renewal notice for my bike insurance and paid by credit card. All that was listed was the price for the renewal premium.
After paying, the documents came and there were additional broker fees and charges listed. I rang them but they refused to cancel the policy or refund the payment until I'd posted the certificate of insurance back. Although last year's insurance was still active, they sent me a cancellation notice which stopped cover immediately.
I've wasted over 3 hours on the phone chasing my refund for next (this) year.
Absolutely no joy.
Sean, May 2011
Stay away from Bennetts
Renewed my policy on the 18th Jan but sold my bike yesterday (19th Mar) as I was not using it and we have a baby on the way. Premium was £150 and becuase I am in the 3rd month of the policy by 2 days they are charging my 50% (£75) plus £30 cancelletion fee! Un-be-leivable. Gave me the old "its in the policy" line. Stuff the policy I am disgusted with the utter lack of transparency and the disproportionate charges compared to my original premium.
STAY AWAY FROM BENNETTS
Stuart, March 2011
A lesson in customer care...
Here is the main part of my recent letter to Bennetts, which will help explain what they have done me.
Dear Sir or Madam:
Further to my telephone call to your offices today 14th March 2011, I write to complain in the strongest terms about the recent cancellation of my motorcycle insurance policy.  I wrote to advise you of my change of address and received confirmation and acknowledgement from you that you had updated my records to reflect this on 10th Feb 2011. However, your letter dated 10th Feb also served to highlight that there was an administration charge for making this change of £25.00 and you requested payment within 10 days.
I received no further communication from you except for your letter dated 3rd March 2011, in which you have served 'Notice of Cancellation' and informed me that my motorcycle insurance is now cancelled. You state that this is due to the lack of payment for the change of address administration charge.
I find this situation totally unacceptable and wish to complain in the strongest terms for the following reasons:
1) Having written to me on 10th Feb and requested payment it is unreasonable to expect me to make payment within 10 days without any further correspondence to remind me and request payment.  Your own call centre staff inform me that the delay with Royal Mail and your internal processing means that this is difficult for you to be confident that payment has not been received within this period.
2) The administration fee of £25 does not warrant the cancellation of an insurance policy worth over £200 with 6 months remaining validity. I also believe that the administration charge for change of address is not appropriate for the actual costs involved.
Having paid this administration fee, I am now told that my motorcycle insurance policy remains cancelled and that I am not entitled to a refund either of the £25 or the 6 months balance remaining of the original policy.  This is completely unacceptable and I wish to pursue this through your complaints procedure, Finance ombudsman and national press.
I had a call from their Customer Relations team today telling me that they won't reinstate the policy because they gave me sufficient notice.
It's completely outrageous that they can cancel your policy with over 6 months left to go because of an admin fee, which they actually credited to my account on 3rd March the very same day that they wrote and cancelled my policy.
Matthew, March 2011
Taking advantage of young drivers
My son took out insurance with Bennetts on the 5th July 2010 for 12 months.
They sent him a letter, which clearly states in the 2nd paragraph that he is covered for a 12 month period.  It also states in their terms and conditions that if at any time they are going to cancel the policy they will send a recorded delivery letter.  We received no such communication or warning from them that they had in fact cancelled his policy.
Imagine my sons horror when today he is pulled over by the police and told that he has no insurance, they take his bike away and issue him with 6 points which means he could lose his licence.
They very happily took his money from him for 12 months insurance and without any warning at all cancelled it!!!!!!
I spoke to one of their ladies today only to find that they had put £225 in a credit account for him ... BUT NOT TOLD US.  So they insure him for 12 months at a cost of £425.33 charge £200 for 1 months insurance and then cancel it.
We have received no communication from them what so ever, and they have caused my son stress and upset as the police have taken his motorbike and he could lose his licence because Bennetts did not inform him that they had cancelled his insurance.
Is this the way the company makes their money by taking advantage of young drivers and by not communicating with them.  We have received no letters from them recorded or otherwise and no phone calls or emails or warnings of any kind!!!!!!
Mary, September 2010
Bennetts!!!!!!!!
My bike got written-off by a woman driving into it whilst it was parked, believe it or not.  It got written off, Bennett's (AXA) paid me the write off of the vehicle, and then charged me an extra £192.91 when I "cancelled" the policy.  I asked them why the heck I had to pay it when I got my bike written off, but they said it's nothing to do with it.  I paid the policy by direct debit, and had only paid 4 months, so I had to pay 60% of my premium.  I sued the driver of the car, and today in Court, the Judge said I had no legal ground to claim that money from her because I would have had to pay the full insurance premium anyway.  I said yes but I would have also been riding happily around on my motorbike too.  But nope, he claimed that even if I had have paid all my premium up front - and got the bike written off on day 1 of the insurance, I wouldn't have received any insurance back.  So even the JUSTICE system is defending these insurance companies now.  Are they seriously saying that time you are using the bike for is NOT a factor in what you pay?  If so, why do they give you an annual premium and not just say you pay once and that covers you for life?  Also, when you insure someone temporarily on a policy, say, a week - why is it less than a year - if time makes no difference. In other words, how could I NOT be entitled to get premium back when I had use of the bike for 4 out of 12 months paid for...?  Apparently I should have made a claim for the other driver causing me to lose use of the vehicle - not for the insurance premium itself.
But Bennetts and AXA were a disgrace, and at no point offered me advice on this or told me to claim for the loss of use of the vehicle.  They wrote my bike off then charged me for "cancelling" the policy.  Disgusting.  I make sure to tell everyone I know with a bike, not to use Bennetts.
Baz Pope
Bennetts, policy documents and contracts...blah blah blah!!
I sold my bike recently as my son was born and decided to stop riding for a bit.
I rang up just before going away for the week to cancel my policy and was told that there may be a charge for cancelling. I expect this kind of thing from companies as they add admin charges to any and everything!
Anyway,I pay my policy by direct debit and my policy had been renewed in Dec09. I cancelled in April10 (just after my April direct debit). When I got back from my week away, I had 2 letters from Bennetts. The first stating that I owed £120 and the second sent just 7 days after stating "final warning" threatening me with debt recovery action......hold on!! i thought!! give me a chance!! So i looked at the other letter again! £30 admin charge and £90 outstanding balance. My policy had only cost me £300 in the first place and i had only used 4months of it!!
So i called up to ask WHAT the £90 was for. The guy on the phone started rambling on about terms and conditions and policy documents and contracts...blah blah blah!! I had read the policy document after i got the letter and found the whole "early cancellation stuff" but i wanted to know what i was actually going to have to pay the £90 for.
So i asked nicely to speak to a manager who was very pleasant and again went over the same trivia of policy! She stated that the early cancellation fee was because Bennetts were a business and that they had to recoup money from cancelled policy. I stated that this was not the best way to carry out business as i had not moved insurers but i was temporarily without bike and that i because of this, i would not be returning to them as a customer so as a business they were losing out. I went on to explain that it still didn't seem necessary for me to pay over 1/3 of my policy to cancel because policies are issued on a risk based assessment and given that i was no longer a risk by not having a bike, i was therefore a zero cost to them. She agreed but that it was policy and that as a good will gesture, she would waive the £30 admin fee. I stated that i needed to think about my options as i had only just returned from my week away. She said she would allow me 2 weeks to think it over and would speak to the debt recovery team to get them off my back! So thats where I am now!!
My feeling is that this sucks big time but thinking of it from another point of view, if I had paid up front, I would be having a rebate right now and I probably wouldn't be checking how much so the delta is quite big!!
I guess my only guidance for dealing with Bennetts is to be nice and polite and you may get somewhere but I think that we don't have a leg to stand on with the cancellation fees.
James, Bristol
Bennetts motorbike insurance, never again
Same for me Murray, rip off Bennetts – never again
Mark Walker, Nottingham
Bennetts Insurance, they push you into a corner!
I too have encountered some probs with Bennetts recently. I called to cancel my policy (about 4 months remaining) and was told I would have to pay a £30 cancellation fee plus a ridiculous percentage of the original premium. Basically repaying double what I have already contibuted towards it over the months. They push you into a corner so it is cheaper to carry on paying for insurance you no longer require. I too questioned the ethics and legality around this particular cancelations policy. Beware indeed!
Jason Halsall
Bennetts, they swiped my cash!
I phoned Bennets in June 2009 to get a policy on a CB750. They said they wanted to charge me an extra 30 quid EACH to change my existing Z1 policy and my existing CB900 policy just  because I told them my my employment status had changed.( I'd been paid-off .) I said "no -way". Then they said they wanted 30 quid EACH when I threatened to cancel my existing Z1 and CB900 policies. So, I said "no way" again and went somewhere else to ensure my CB750. BUT they still insisted that I had to change my occupation on my 2 existing polices as my employment status had changed. So, after alot of raised voices, they finally agreed to only charge me 30 quid insted of 60 to change my other 2 policies......When my Z1 policy ran out I didn't bother to renew it becuase they were obviously trying to rip me off. I insured it somewhere else too........
Last week they sent me a new policy document for the CB 900 which I had actually sold in July 2009. I had policy with Bennets for it too but I didn't bother to cancel it coz I knew it was going to cost another 30 quid so it wasn't worth it.... I just let it run out and forgot about it and my sad experiences with Bennetts. Bennetts now say they sent me a reminder about the CB900 in late December but I didn't get it.... maybe it got lost in the snow.... They obviously kept my credit card details on-file for a year without my knowledge (or permission) and just swiped another 85 quid for the CB900 on 19th January 2010. They didn't tell me or try to contact me to confirm I wanted their ~~~~py insurance policy b4 they swiped my cash . Then, to add insult to injury , when i phoned up on 21st January  to complain, they said they wanted want ANOTHER 30 quid off me to cancel a policy I didn't ask for in the first place on a bike I sold 6 months ago! ....W9A9N9K9E9R9S....... My advice...Don't go near them with your mates bike, let alone you own !!,,,,,,,,and tell everyone you know with a bike not to touch these thieving ~~~ts..........
T.E. Youngman....another dissatisfied ex-customer
Bennetts Bike - Online Insurance Rip-off
Where to start....
Ok, My husband bought, online bike insurance from Bennetts, include commuting to & from a place of work and Legal cover, at a fair price after we had shopped around.
When the policy arrived, it had neither commuting nor Legal cover, so we gave them a quick ring to be told that if it's not on the document it's not included & wasn't included in the price & we would have to pay extra for it. Once you click to accept the quote, it automatically adds Legal Cover at £25.99, which we kept as we'd got £20 cashback from Quidco [Thanks MSErs!] so I KNOW we kept it, and hubby wants to ride it to work in the summer - it's why he bought the bike so it would be daft not to cover this on the insurance. But no - Bennetts didn't want to know. They couldn't check their records to see what was quoted for, and I lost the quote data once I'd clicked to buy.
I put in another quote for the correct policy details and got a quote for £1 dearer through the same insurer, including commuting & Legal, but Bennets didn't want to know, They just wanted an extra £70 plus whatever they were going to charge for a policy amendment.
Fed up, we wrote & complained, but decided to cancel within 14 days, which they now tell me they will charge £30 to do.
BGL group profits are rising nicely!
Bennetts recently auto renewed my policy and after a heated discussion with them agreed to cancel my policy for a £20 fee. I was within the 14 day distance selling cooling off period so thought this would be straightforward. I returned the policy documents by recorded delivery and this morning received a cancellation letter showing a charge of £50! (representing an unreasonable 50% of the polciy premium).The renewal policy price had also increased (surprise!) from last years by approx. 100%!
It appears this is rather a profitable scam by the insurance company, which comes under the BGL Group headed up by Peter Winslow. BGL are also the brains behind 'Compare the Markets' website with the dodgy Meerkats that to me seem to mimic an Eastern European crime gang (this now makes sense knowing how this group operate).
Personally I would like to see Peter Winslow on BBC Watchdog attempting to defend this practice of auto-renewal. It is particularly nasty in the unfortunate possibility of the policy holder dying before renewal and the partner being hounded for cancellation fees.
BGL group profits are rising nicely due I'm sure in no small part to fleecing money off their customers using this apparently legal practice.
Garry Clasper September 2009
Bennetts are a scam
Where to start....
Last year I brought insurance with bennetts for quite a reasonable price but when the time came to renew this year they had put my premium up to £694 (up nearly £200) on last year despite not having had an accident, anyway I decided to go with Caroline Nash who quoted me £220 for a very similar policy so I went with them, unforchantly however I received a letter from bennetts telling me that I had been charged for a years policy (£694) and it turns out that in the small print you have to opt out of renewal, so I phoned bennetts and asked for a refund but I got nothing but poor attitude once they found out that I was cancelling. I was told that they would charge me a £30 admin fee plus £50 for five days cover despite being covered by another insurer. The insurance was due to start on the 17th and I phoned on the 20th to cancel but they didn't charge my account until the 21st . So I've paid £694 for insurance with bennetts and £220 with carol Nash.
Now it seems to me that bennetts lure you in with a competitive rate for the first year and then hope you don't notice the small print and charge you an uncompetitive rate for the next years insurance. You've been warned!
Bennetts are a scam!
CW October 2009
Even there staff know how bad they are...
I am writing to you to inform you of my very recent negative experience with Bennett's Motorcycle insurance, which must be verging on the extremities of the law and will hopefully make people think twice before insuring with them. I'm sure I'm not the only one to be facing hard times in this current economic climate and therefore needing to sell my motorbike. Now I unfortunately made the mistake of changing my motorbike insurance supplier this year and going with Bennett's, as at the time I thought they seem to portray a good professional image and could be trusted in times of need - I was very wrong!!!
Just to set the scene I also decided that this year I would pay by instalments to spread the cost over the whole year, which I obviously had to pay more for, to cover the cost of the interest on the premium - to be expected.
So after selling my motorbike this weekend, two days after I have paid this monthly instalment, I called them to cancel my insurance. I was informed that I have to pay a charge of £30 for cancelling the policy, again expected, but I am now being told I will have to pay for at least 90% of the policy even though I haven't used the full life of the policy and won't do as the bike no longer belongs to me. Which seems morally and legally incorrect to me, how can I be charged for something I haven't used?
Their reason is that it will cost them in order to cancel my policy, on top of the £30 admin fee, this is now going to work out more expensive than the original policy. How can this possibly be? If the bike policy is now cancelled, it's no longer an insured risk, so therefore can not possibly cost them anymore money as I will not potentially be claiming for anything.
I also have had bikes for a decade now and I have never been through this before, normally the insurance companies in this instance seem to be honest and fair enough by returning the money that you haven't used to the nearest month and with the £30 surcharge of course - but this is to be expected.
The Bennett's representative told me this is all clear in their terms and conditions which I clicked on to legally except them, now this they will continue to hold on to I'm sure and I will have to pay. But after having countless insurance policies with some of the bigger more respected insurance companies I wrongly assumed that they would all be offering the same sort of service, conditions and ethical policy, I have been proved incorrect, so all I ask is that people think twice in future before taking out any insurance policies, as it appears although some of them like to masquerade behind the same professional image, they don't' all seem to play by the same rules, I know that next year when I get round to getting a new bike, I will not be getting a quote from my friends at Bennett's. I also asked the representatives that I spoke to how they felt about this morally, one spoke out and said I know how it is, I understand how annoyed you must be, his line manager, just stayed silent.. even their staff know how bad they are....
Paul December 2009